Annamacharya Institute of Technology & Sciences, Tirupati (AITS-T)
Annamacharya Institute of Technology & Sciences, Tirupati (AITS-T) was established in the year 2007, with a belief that education can influence and mould young minds. Within a decade, AITS, Tirupati received the prestigious stature of an institution with quality education.
It is a sprawling campus of more than 45 acres of land. Attributing to the historical importance, Annamacharya, the beloved disciple of Lord Venkateswara who always cherishes to find his berth at his lotus feet. Symbolically, the institute has been christened the name of Annamacharya and is established at the foot of Seven Hills the abode of lord Venkateswara.
It is managed by Annamacharya Educational Trust, a group of professionals for whom education is a passion. With an experience of over 20 years in the field of Engineering, Management, Education and Pharmacy, the Trust runs many colleges across Telangana and Andhra Pradesh states.
Being a part of Annamacharya Group of Institutions, the institute is committed to imparting engineering skills to the students and provide a window for them to explore the opportunities to achieve their goals.  Annamacharya Institute of Technology and Sciences, Tirupati endeavours to be the leading centre providing world-class education while incorporating innovative teaching methods for engineering and research.
He did his schooling in Chittoor District and 10+2 in Govt Junior college, Valmikipuram and finished his B.Tech Mechanical Engg in 1988 and M.Tech Industrial Engg at S.V. University College of Engg, Tirupati in 1990. After his M.Tech, he joined as Junior Industrial Engineer in Singareni Colleries and stayed there for 3 months and then shifted his interests to teaching career and worked as Lecturer in KL College of Engg, Vijayawada(Presently KL University.
Then, he worked with GPR Engg College Kurnool as Asst Professor in Mech Engg ,Associate Prof in Mechanical Engg & as Professor in Industrial Production Engg Dept of GPR Engg College Kurnool for more than 10 years and was given additional responsibilities of camp officer for valuation, Commissioning of New labs for Industrial production, Student Associations etc. During his stay at GPREC, he was awarded Ph.D in Industrial Engg by Sri Krishnadevaraya University, Anantapur in 1998.
He authored three text books Viz.,(1) Industrial Engineering and Management for New Age International Publishers,(2) Reliabilty and Quality Engineering for Galgotia Publishers and (3)Optimization methods & Operations Research for Kurnool publishers. He has published 33 papers in International journals and a few presented/ published in the proceedings of International conferences. Also authored 70 plus research papers/articles in national journals.
Later, he worked for 2 academic years as Professor & HOD of Mechanical engg in Annanmacharya, Rajampet during 2000-2002 and with Sri Venkatesa Perumal College of Engg and Technology, Puttur for more than 11 years as Principal. Appointed as principal for AITT in August 2015.
He has guided/supervised 10 Ph.D works under JNTU Hyderabad and JNTU Anantapur.
He received many awards such as – "Indira Gandhi Excellence Award" by Indian Solidarity Council, New Delhi for 2005-2006. And "Best Education in Excellence award" by Nations Economic for Health and Educational Growth, New Delhi for 2008 and also "Jewel of Indian Award" by International Institution of Education & Research, New Delhi. "Rashtriya Gaurav Award" by "Indian International Friendship Society", New Delhi received in a function at Hyderabad
He is presently the Member of Board of Studies of Mech Engg for JNTUA.
Vision Of The Institute
Mission Of The Institute

Strengthen the Learning-Teaching Process for Holistic Development.
Upgrade Physical Infrastructure to meet the Curriculum needs.
Enhance Industry-Institute Interactions to acquire Professional Competency.
Promote Innovation and Research to address Challenges of Society.
Institution Objectives

To create a conducive and competitive environment for students through curricular and extra-curricular activities.
Promote the culture of research among the faculty.
To promote synergetic alliances with premier Institutions, Industry, CSIR laboratories and various Government organizations for Collaborative Research Projects.
To promote economic and social enrichment of the society through Skill Development Programmes, Entrepreneurship and extension activities.
To introduce demand driven new UG & PG academic programmes.
To ensure a high degree of quality in terms of providing infrastructure, research ambience, faculty and staff development
Core Values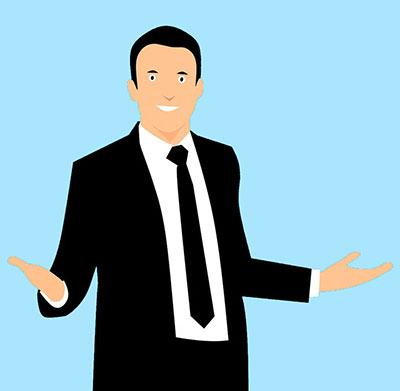 Thirst for Quality Education: The stake holders of the institute particularly management, employees and students of the institution have a consistent thirst for quality improvement of the processes and services in the institution.
Life Long Learning: In the fast changing technological world, acquiring a special skill at one point of time will not be enough for ever long survival. Hence to flourish in the work place and to bring in innovations in the ways of doing, employee, student as well as alumni must be continuous learners and tech savvy.
Diversity and Participation: AITS promotes the involvement of faculty, staff, and students from all social, economic, ethnic, cultural and religious backgrounds to get the synergy of combining the diversified agents. The focus is on involving students to exhibit their talent in various curricular and co-curricular activities and strengthening alumni link to share their experiences to the students.
Academic Integrity and Accountability: Management induces accountability in the employees for the career of the students and the academic leadership establishes a mentoring mechanism for realization of responsibilities of students towards their parents and in turn to the society.
Statutory committees
Governing Body
GOVERNING BODY of
ANNAMACHARYA INSTITUTE OF TECHNOLOGY AND SCIENECES :: TIRUPATI
(AUTONOMOUS)
Venkatapuram(V), Karakambadi(P), Renigunta(M), Tirupati-517520, Chittoor Dist., Andhra Pradesh.
S.no
Name & official address
Email-id/contact  no.
Position in GB
1
Dr. C Ramachandra Reddy,
(Chairman, Annamacharya Educational Trust)
4-171, Main Road,
Rajampet, Cuddapah – 516115
:
9666656944
Chairman
2
Sri. C Yella Reddy,
(Vice-Chairman, Annamacharya Educational Trust)
Annamacharya Institute of Technology & Sciences
New Boyanapalli,
Rajampet,
Andhra Pradesh 516126
:
9848449222
Member
3
Sri. C Gangi Reddy,
(Honorary Secretary & Correspondent,
Annamacharya Educational Trust)
2-2-25/P/7/1, D.D Colony, Bagh Amberpet,
Hyderabad – 500 013 – TS
:
9848175739
cgraet@gmail.com
Member
4
Er. C Abhishek Reddy
( Executive Director, Annamacharya Educational Trust )
2-2-25/P/7/1, D.D Colony, Bagh Amberpet,
Hyderabad – 500 013 – TS
:
9848169444
abhishek.choppa@hotmail.com
Member
5
Sri. C Poojitha
(Joint Secretary, AET)
2-2-25/P/7/1, D.D Colony, Bagh Amberpet,
Hyderabad – 500 013 – TS
:
9866659167
poojithachoppa@hotmail.com
Member
6
Sri. D Raja Gopal Reddy
Managing Director,
Enithro Pharmaceuticals,
C4, Stone Valley, Road No-4
Banjarahills,
Hyderabad  – TS
:
Member
7
Prof.  P R Bhanu Murthy
Director,
Academic Audit
JNT University Anantapur,
Anantapuramu – 515 002
:
9246579066
prbhanumurthy@yahoo.co.in
doaa@jntua.ac.in
Member
(JNTUA Nominee)
8
Dr A Gopala Krishna
Professor, Dept of ME,                 Jawaharlal Nehru Technological University, Kakinada – 533003
:
8008652555
dr.a.gopalakrishna@gmail.com
Member
(AP Govt. Nominee)
9
Prof. C. C. Tripathi
University Institute of Engg. & Technology
Kurukshetra University, Kurukshetra,
Thanesar, Haryana-136119.
:
01744238700
tripathiuiet@gmail.com
Member
(UGC Nominee)
10
Prof.  N C Eshwar Reddy
Professor, Dept of  ECE,
Annamacharya Institute of Technology & Sciences
Venkatapuram Village, Renigunta Mandal,
Tirupati-517520
:
9440351365
ncereddy1950@rediffmail.com
Member
11
Dr. P Lavanya
Professor, Dept of  HBS,
Annamacharya Institute of Technology & Sciences
Venkatapuram Village, Renigunta Mandal,
Tirupati-517520
:
9441300060
gajulapallilavanya@gmail.com
Member
12
Dr. C Nadhamuni Reddy
Principal,
Annamacharya Institute of Technology & Sciences
Venkatapuram Village, Renigunta Mandal,
Tirupati-517520
:
9848149222
nadamuni_reddy@rediffmail.com
Member Secretary
Non Statutory Committees.
Scaling up UG education by introducing new, innovative and time-relevant courses keeping in view demand and supply scenario and by implementing regular revision of curricula and syllabi to keep pace with the emerging trends in technology.
Enhancement of facilities for demand driven technological research and development to augment postgraduate and doctoral level studies, which in turn will open up new areas for providing consultancy and carrying out industrial testing. Already the Institution is equipped with Research Center in ECE department sanctioned by JNTU Ananthapur and scholars in ECE are allotted to this research center. College is intended to establish research centers of this kind in every Engineering Department by fulfilling the criteria.

A comprehensive faculty development program to encourage innovative teaching practices, outcome based tertiary education, time relevant courses, self propelled growth in research and development through participation and contributions in International/ National Conferences, Seminars, Symposiums, Workshops, and initiation of academic exchange programs both at post graduate and doctoral levels. Research Funds for Projects is expected from central institutions to be implemented
Expansion and modernization of existing infrastructure for PG & Research Work (viz. Laboratories, Library, Networking, Smart classrooms) and creation of a centralized computing and instrumentation facility with sophisticated equipments relevant to growth of different specializations and centralized digital library facility. Sustain and enhance excellence in research. Media Rooms to be constructed for effective video lecture delivery of contents.
The college has initiated the setting up of 200 KW solar power plants on the roof of academic building blocks to avail the best quality power as an alternative source of energy for usage in the premises and to meet the increase in power demand due to the continuous addition of air conditioners and equipment in labs. In future, the entire campus has to be solar-powered.
Implementation of a well defined and time bound plan of cooperation with the networked institutions / industries and open up avenues for collaborative research with Institution of importance and Universities abroad. A proactive effort for intensive interaction with industries through student training, student internships, collaborative consultations and contract research. It is planned to invest strategically in this direction to improve industry –Institute participation for the benefit of student community and Industry.
Ensure that innovation, entrepreneurship, and public service are fundamental characteristics of engineering graduates. Expand the institute's global footprint and influence to ensure that it is graduating global citizens. Incubate successful start-ups for products using technology developed by the Institute. Establish the college of engineering as the partner of choice for industry, government, and academia.
Corporate Sessions by Industrialists to be increased. Placements to be improved with top MNCs. Students to be equipped with latest technologies by conducting more workshops and to encourage with publications in UGC approved journals. MoUs with top most Companies/Industries to be boosted. Foreign – University collaborations can be sought in future when the institute becomes autonomous.