How Artificial Intelligence Can Help Education Sector
Artificial Intelligence (AI) has become a part of our everyday lives and has been proved fruitful in many sectors. As we are already using AI in forms of Apple's virtual assistance tool Siri and Amazon's Alexa, we should also leverage AI in the education sector. According to experts, AI in education will grow by 47.50% during 2017-2021.
Here is a glimpse into some of the roles which AI can play to better the education sector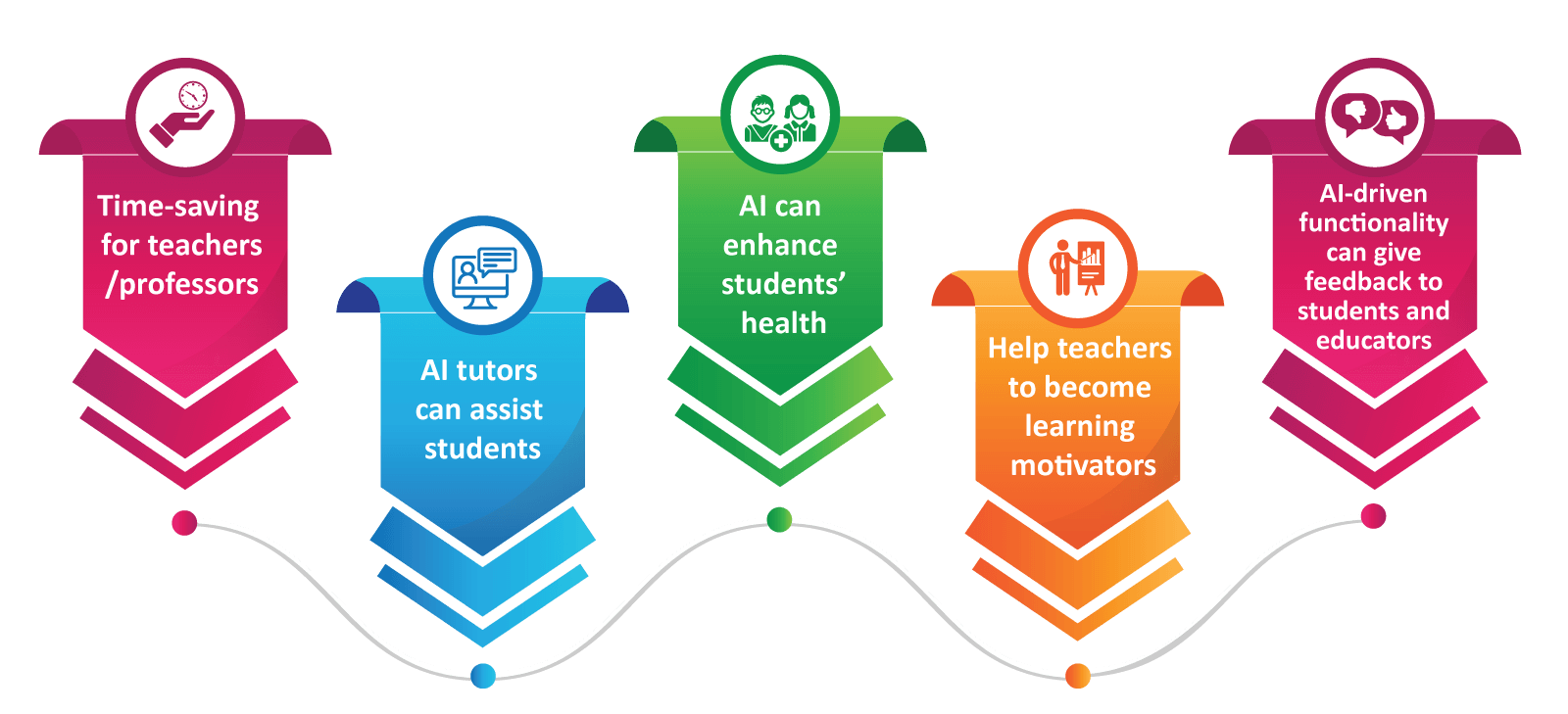 Time-saving for teachers/professors
AI can control many factors in the classroom. It can automate the grading processes of students to free up additional time for teachers to dedicate for classroom teaching. For instance, Gradescope, the tool that makes the processes of grading and assignments speedier. Students upload assignments to the Gradescope, and through AI, it checks multiple assignments at once.
AI tutors can assist students
In the coming years, the education sector is expected to witness massive changes. Students can have an AI lifelong learning companion that knows the strengths and weaknesses of the students. Several learning tools based on AI already exist that helps students enhance their basic mathematics, writing, and other skills. For example, math app, Thinkster Math.This tutoring app uses AI and ML.
AI can enhance students' health
If AI permits mass customization, then it can improve students' schedules better matching with their sleep needs. This will make them healthier as they will get adequate sleep.
Help teachers to become learning motivators
By providing basic information on various topics, AI can play the role of a tutor in the classroom. As a result, the teachers can play the role of learning motivators or classroom facilitators. Like NetexLearninghelps teachers design curriculum across varied devices and digital platforms.
AI-driven functionality can give feedback to students and educators
AI can not only help the stakeholders in education in crafting courses under syllabus but also can give useful feedback to students and teachers about the effectiveness of the course as a whole.
Conclusion: In this fast-moving data-driven age, new technologies are emerging every day. And almost every sectors are leveraging AI for their developments. The education sector, one of the most important sectors should also adapt to these changes.